POSITIONS
Current positions
We have no vacancies at the moment.
Unsolicited application
You are always welcome to send an unsolicited application if you have relevant skills within our area of business.
We employ people in the following areas:
Machine operator
Warehouse and logistics
Sales, purchasing, order processing
Finance
Please send your application to Kenneth Bjarnason kb@unisteel.com 
WHAT'S IT LIKE TO WORK AT UNISTEEL?
We employ an agile organisation to develop your talent
At Unisteel A/S, we live by a working culture with a strong work/life balance, an informal internal work atmosphere, fun and a flat hierarchy.
As a new recruit at Unisteel A/S, you will find an exciting place to come and work where you will be trained by your new colleagues before getting the opportunity to work freely under your own responsibility.
We offer a social and developing work environment with room for everyone, where we build close relationships. We want to go the extra mile both for each other and for our customers.
If you want to be part of a workplace that is full of exciting and challenging opportunities, then we want to meet you.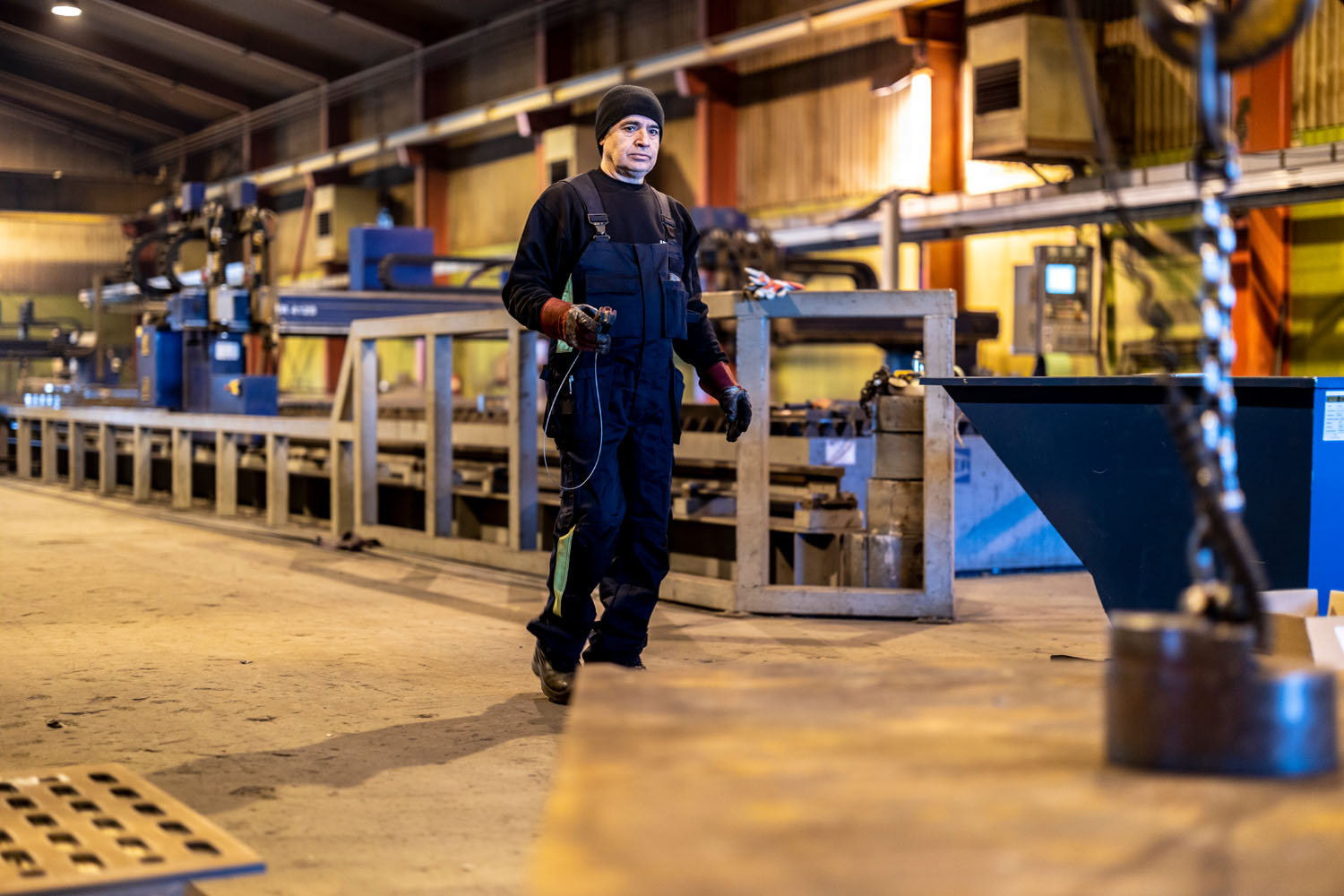 Our values
We take good care of our colleagues as well as our customers. Unisteel A/S is based on good relations and attaches great importance to the social aspect. We adopt a flat structure and an informal tone in our everyday work.
Good work environment
Focus on employee well-being
Good communication
Open, honest and direct communication
Professional pride
We live up to our customers' high expectations
Want to be a part of Unisteel A/S?
See the links above to apply for our vacancies. You are also welcome to contact our Director Kenneth Bjarnason directly via LinkedIn with any questions regarding open positions.